Nushbee
Regular price
₹ 1,999.00
Sale price
₹ 999.00
Unit price
per
Sale
Sold out
Product description:
Perfect Storage Box: A Perfect wardrobe organizer storage box with zipping, to use as a saree cover box or cloth storage bag. Store & protect clothing & household items with BlushBees storage boxes for clothes which is an ideal home storage organizer for your needs. Make the most of your wardrobe with folded garments neatly displayed in sturdy BlushBees storage foldable box. These storage boxes for clothes or blanket storage bags maximize your space, making it a wonderful cupboard organizer for clothes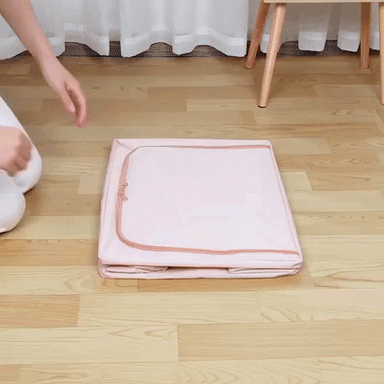 ONE STORAGE BOX, MULTIPLE USAGE: Living Boxes can be used as saree cover box, blanket storage bag, under bed storage organizer, cloth organizer for wardrobe, toy storage box, t-shirt organizer, closet organizer, wardrobe organizer for clothes, saree boxes for storage or to store your expensive wedding lehenga, gowns. This blanket storage bag de-clutter any closet or wardrobe. The metal frame structure ensures that this BlushBees foldable storage cloth organizer box remains sturdy & firm
HIGH-QUALITY MATERIAL: These saree boxes for storage are made of premium oxford fabric with pleasing looks, making them an elegant storage solution for your wardrobe needs. The metal frame supports the fabric & keeps the cloth storage box firm. The transparent view windows of this BlushBees storage bag let you have a clear view of the items inside. Double zips on the sides & top of this saree bags storage box ensure easy opening and closing. Two handles for easy carry. A label holder to identify contents.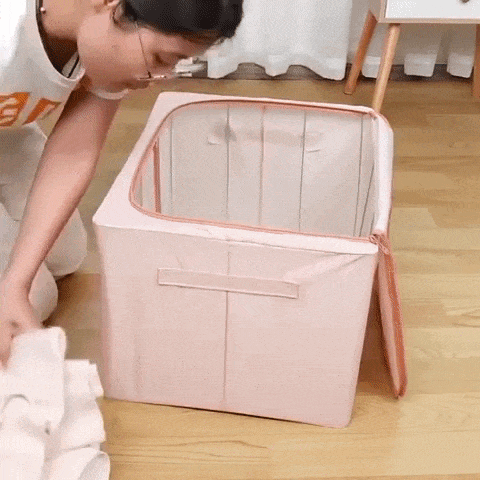 FOLDABLE: This wardrobe organizers storage box can be folded back when not in use. This Wardrobe organizer for clothes collapses flat & can be easily transported too. Thus BlushBees foldable storage boxes save space and are just the right thing when needing to maximize storage space & are perfect for those not-so-frequently used items in your household making it an amazing wardrobe cloth organizer. BlushBees storage boxes for clothes make organizing your wardrobe easy & efficient.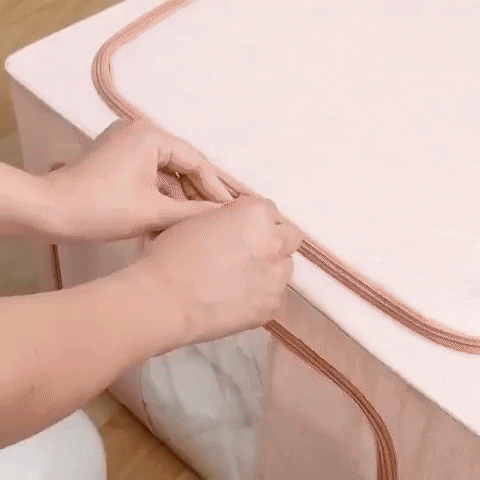 COMPLETE PROTECTION: Offers complete protection from dust, moths, moisture. With BlushBees storage boxes, you can store your clothes and sarees in them for long periods of time without them acquiring any dust or moisture. In short, this cupboard organizer for clothes is quite a sturdy storage box for your clothes; and eco-friendly too. Multiple storage options are possible with this BlushBees foldable storage boxes for clothes - A perfect almirah organizer & storage solution.
Make your first step in organizing and de-cluttering your wardrobe or cupboard now with these Storage Boxes for Clothes - Keeping your clothes tidy & clean with complete protection from dust & moths. Easy access to your clothes -- Save on both Space & Time. Strong and Durable will last for years. BlushBees - We are committed to developing products that complement your lifestyle decor & make home storage organization easier.
 Package Includes:
1 x 66L Clothes Organizer Storage Bag
Share
View full details