Nushbee
Regular price
₹ 1,999.00
Sale price
₹ 999.00
Unit price
per
Sale
Sold out
PACKAGE INCLUDES 4 VARIETY VACUUM STORAGE BAGS FOR ALL SIZE ITEMS: Three times more clothes in your luggage: suitcase or backpack. For your clothes, towels, and blankets. Increase your packing space UP TO 80%., making more room in your life. And donÍt worry, the items will retain their shape when taken out.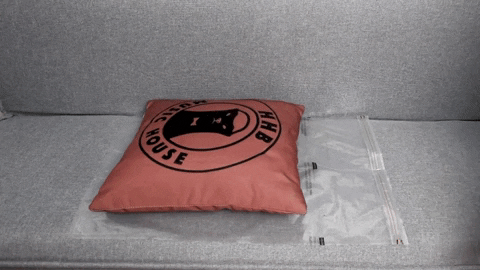 NO LEAKAGE WITH THESE AIRTIGHT REUSABLE VACUUM STORAGE COMPRESSION BAGS: These compression storage bags suck all the air out and keep it out. No gradual leaking, unsealing, or re-inflating. You can rest assured that these bag storage units will keep your items clean, compact, and protected.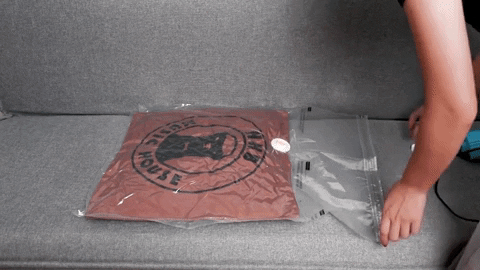 Bonus for all Travellers & Backpackers: So, if youÍre traveling and want to travel light, these Vacuum Storage zip lock bags will help you save MOST of your luggage space with MORE items you can pack. So, repacking for the return trip to your beautiful home wonÍt be a hassle anymore.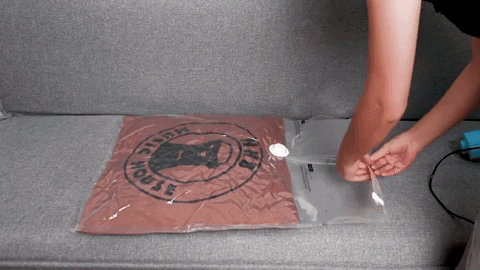 NO MOODS, MILDEW, DUST, MOTHS, OR BACTERIA: With our anti-microbial material. This means you can store all your clothes, pillows, blankets, comforters, quilts, Duvets safe for as long as you want without worrying about any odor or foul smell.
LIFETIME REPLACEMENT GUARANTEE: WeÍve worked hard to design one of the best vacuum storage ziplock reusable Variety compression bags that you can buy with top-notch quality & functionality, If any of the SmartSaver Space bags don't hold their seal (ever), weÍll send you replacements for FREE with no questions asked.
4 Easy Steps: Pack, Zip, Vac, and Store!
No more damage from Mold, Mildew, Bacteria, Water, Dirt, Bugs, Insects, Odors, or Moisture, maintain fresh and clean clothes and linens throughout your travels with the SmartSaver vacuum space Saver storage tote bags!.

Please keep the clothes dried before into the compression bag, do not close to heat, fire, and other places, do not use nails, needles, and other hard objects directly in the contact compression bag, so as not to damage.
Designed for Travellers:
​To sweeten the deal, we're including a Travel pump with every Large Sized Jumbo Smart Space Saver Ziplock Premium Vacuum Storage Jumbo tote Bags so that you can re-pack all your travel luggage items while returning from your trip. Remember, when you had to buy and carry an extra suitcase for all the gifts for your loved ones? Well, not anymore!
Package Includes:
4 x Vacuum Bags With Ziplock(

1 Pump
Share
View full details